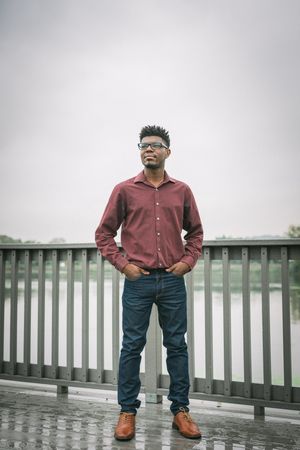 I was first introduced to the power of music as a 3-year old sitting in church with my parents. I remember keenly watching the pianist play the hymns each week before going home to try and figure out what I had just heard. Since then, I've never lost the urge to discover all that I can about music and how it works. 

 

However, as I've grown older, I've also given more thought to the ways that music functions as part of our larger society. This stems in many ways from the time I spent in college studying broadcast journalism (my second major) and working as a field reporter for the local news station. Those experiences opened my eyes to the shocking lack of awareness that many people have surrounding not only world issues, but issues facing their local communities.
 
I attribute this mainly to a failure of all parties to clearly communicate with each other. Music can bridge these gaps and provide all of us with a digestible way to plug into the world outside of our doors. It is for this reason that I devote a significant portion of my programming to music that speaks towards current social issues, rather than limit myself solely to the wonderful, though sometimes overplayed traditional repertoire. It may be an unreachable aspiration, but I aim to be a conduit for positive social change with every program that I learn.
Emily Kalish, violin; Kyle Walker, piano; music of Dvorak, Ravel, Coleridge-Taylor